All right, first I have to say...
Michelle Tuller! You are the winner of
Stranded
by Dani Pettrey. Email or FB me your address and I'll be sending you out a copy this weekend.
Now onto today's book,
Made to Last
, which I am super excited about! I've gotten to watch Melissa on this journey towards her debut and now it's here! And one of the best parts was getting to actually hug her on her release day. (See. There's even a glow about her.) Love how God works tiny details out.
So, here's the blurb and we'll chat on the other side.
Miranda Woodruff has it all. At least, that's how it looks when she's starring in her homebuilding television show, From the Ground Up. So when her network begins to talk about making cuts, she'll do anything to boost ratings and save her show--even if it means pretending to be married to a man who's definitely not the fiance who ran out on her three years ago.
When a handsome reporter starts shadowing Miranda's every move, all his digging into her personal life brings him a little too close to the truth--and to her. Can the girl whose entire identity is wrapped up in her on-screen persona finally find the nerve to set the record straight? And if she does, will the life she's built come crashing down just as she's found a love to last?
All right. The characters in this book latched onto me. Melissa's dialogue was fresh and witty, which knowing her didn't surprise me. I found myself chuckling often but also having those swoon-worthy moments. It really was a romantic comedy in book form. Don't let it fool you though, there was also a great message subtly woven into this story of becoming who God created you to be, which was another reason I liked it so much. So did it entertain me? Oh yes, definitely with a huge smile on my face. Did it give me a great romance? Uh-huh. Heart flutters and all. And did it make me think? Yep. There was a take-away from it that made me dig a little deeper into my faith.
I guess you could say I loved this book, because I so did:) I know you can say that I cannot wait until Melissa's next one comes out. However, since we'll have to wait a little while, I thought I'd share my book-love on this one and give a copy away to one lucky commenter. Leave a comment below and include your email address! You have until Tuesday at midnight and I'll announce the winner on next Friday's bookshelf.
Happy reading everyone!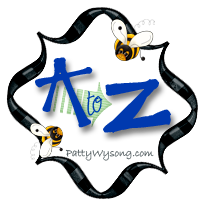 And here's a few more blogs to check out on our hop today!